Jen & Derek's Organic Farm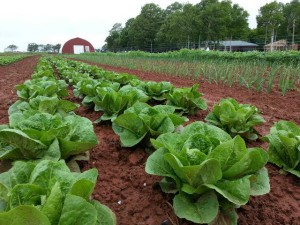 Jen & Derek's Organic Farm
579 MacMurdo Rd
Wilmot Valley, PEI
(902)436-5876
Jen and Derek Campbell  have been producing organic vegetables since  2006. They have been supplying the Village Store in Bedeque,
as well as operate a CSA, Community Supported Agriculture, program to sell their produce. Since there are both field and greenhouse products available there is a good variety of produce, and there is produce in the shoulder seasons.
Check out our blog at http://farmfreshveggies.blogspot.com/
or follow us on twitter @JenJCampbell
You can also us them on facebook to see what they have ready and what is new on their farm.