Beamish Orchards
North York River Road Route 248
Warren Grove, PEI
(902)566-4135
www.beamishorchard.ca
                    Mike and Carol Beamish have been growing and selling apples since 1990 and for the past 4 years have been certified organic; they are growing 5 varieties of apples on the  farm.
                      Beamish Orchards are working on value adding with apple cider, apple butter and apple jelly.  They offer both you-pick and retail at their on-farm store, open September and October and they also sell at the Charlottetown farmers market.
Mike gives edu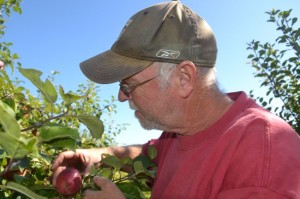 cational and general interest tours of his farm for a nominal fee.