The 2017 Old Home Week cooking demonstrations with Chef Glynis Middleton were a hit! There was a good-sized crowd each day and we gave out 240 recipe cards over the course of the week.
Sandy MacKay spoke twice, while Glynis and Alison handled most of the presentations.  The Old Home Week kitchen staff were fantastic, as usual.
Recipes will be posted soon!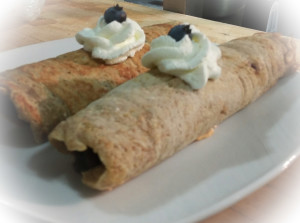 Crystal Green Farms donated some of their flour mixes. Glynis used the pancake mix to make crepes and used local wild blueberries to fill them.  Inside and on top is  ADL whipped cream sweetened with honey.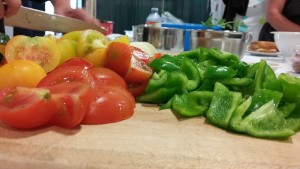 Pizza veggies! John Dale from Breadworks supplied pizza crusts with his usual organic flour.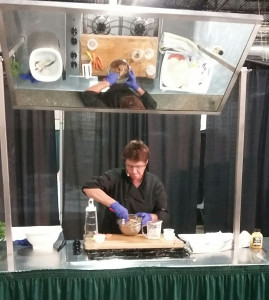 Chef Glynis Middleton at work on the Summer Sizzles stage. The overhead mirror shows the work surface to the audience.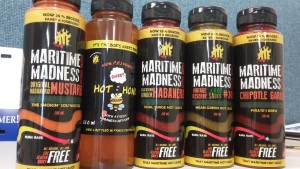 Mandy from Maritime Madness Inc supplied hot sauces for the stir-fry and as a dipping sauce for the barbecue-roasted potatoes.